"Saw @TerryFator in Las Vegas last week…OMG! What a show! That man is incredible! His puppets are real! His voice is awesome!"
-@ddkocurek, Dolores K.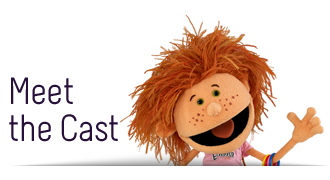 Get to know Terry Fator's ragtag group of a dozen hilarious costars, including Winston, the impersonating turtle, Vikki a cougar on the prowl, Elvis impersonator Maynard Tompkins, and many more.
Terry Fator and his cast of characters have a brand new show at the Mirage. It features the singing, comedy, puppets and celebrity impersonations that are the hallmark of a Terry Fator show, centered around the fact that Winston the Impersonating Turtle has decided he's going "Hollywood".